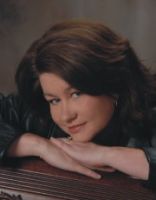 The author of the amazing, romantic time-travelling novel 'Island of Secrets', Tammie Clarke Gibbs has blessed me with an interview and a giveaway. In case you don't remember my review of the novel: go
here
!
Check out Tammie on:
When did you first decide you wanted to write books?
I've always loved to read. In fact, I use to get into trouble because I'd set the table with a book in my hand! When I was a junior in high school I was required to take a short story class. I thought we'd be reading short stories, but instead we were required to write a short story each week. After I'd written my first short story and turned it in the teacher told me I had found what I should do with the rest of my life. Pretty serious talk… but he did force me to think and I realized I really enjoyed writing those stories each week. The fact that he shared my stories with the faculty each week and I was met with enthusiastic encouragement helped me realize I wanted to be an author.
How do you approach writing?
When I graduated from high school I wanted to be realistic so I went to a writer's conference and had my work critiqued by Science Fiction Author, Michael Bishop who had recently won the Nebula Award. I was encouraged by him and thus began many years of writing, publishing non-ficiton and magazines, but publication of my fiction eluded me… I had very little patience for the process and many have said that I have been more afraid to succeed than to fail which might be true. ISLAND OF SECRETS was actually critiqued as part of the INSIDE SESSIONS program where Nanscy Neiman, former Warner Books and Penguin Putnam Publisher, with a 30 publishing career read my work. Ms. Neiman was the publisher for SCARLETT, BRIDGES OF MADISON COUNTY, and other notable books. Needless to say I was shocked that she liked it enough to have sent it to Penguin Putnam under her own letter to some colleagues. Unfortunately, at the time the publishing industry was recovering from 911 and after around 7 months was unable to sign me as I was a new author. So.. it's been a long time coming but finally folks can read ISLAND OF SECRETS and I couldn't be more excited!
It is a real shocker when you find out about Lila's connection to Leigh Island. Was this something you had planned from the beginning or did it come to you while writing?
Nope, this part of the plot was there from the beginning. It is pretty much central to the whole story. I have no idea, how some of the plot even happened. I guess the characters got carried away.
Do you have a target audience and if yes, do you adapt your writing to them?
I guess if I have a target audience it would be readers who enjoy books that make them think while keeping them entertained. I love books with plot. I love love stories too, don't get me wrong, but for me the love story is strengthened by a good plot, one that helps make the characters more real to the reader. I have a Mid-Western Historical Romance coming out soon so I write a variety of types of books, but one thing readers will always find in my books are plot and suspense. I love a good mystery and I love books that keep you guessing from page 1 til the end. I hope my new readers will enjoy the variety.
Did you want to write a time-travel novel or did it just fit with the beautiful love-story between Shane and Lila?
Yes, I love time travel romance. I guess for me they are similar to the Disney fairy tales I grew up with. Since I love reading them I really wanted to write one and it just so happened that Shane and Lila's story was a perfect fit. And, thank you for calling it a beautiful love story….
What is the first book you remember reading?
I don't remember the title, but I read everything that Betty Cavana wrote! I can remember taking a quilt out into the yard and reading under the trees for hours during summer break.
Does your current job bring you in touch with stories that could be turned into novels?
I am a Realtor so yes, I'm accumulating lots of ideas that will be eventually used in my novels. I love that I get to see inside some of the very best homes and some of the worst homes!
And some extra news:
Tammie has a cool little books that just came out. It's called
'The Everyday Romantic: The Ultimate Guide to Romantic Rendezvous, Gifts and More'
. It's non-fiction and is being launched for the upcoming Valentines Day. It's only .99 on Kindle, so go check it out!
Now, on to the
Giveaway!
Tammie is giving away a E-book copy of her novel
'Island of Secrets'
. The only conditions are:
Promise to enjoy the book
Optional: Be a follower of this blog/mention it on your twitter/do something crazy
And don't forget your email in the comment!!!