Today the
Man Booker Prize
announced their longlist of thirteen titles for the £50,000 prize up for grabs this year. These thirteen titles were selected by five judges, chaired by Michael Wood, from 156 books.
Until 2014, the Man Booker Prize was only open to original English-language fiction from a Commonwealth citizen, but in 2014 it opened up to all original English-language fiction no matter the origin of the author.
The number of titles each imprint at a publishing house is entitled to submit is determined by the number of their books that have featured on the longlist in the previous five years. Publishers with 5 or more longlisted titles can submit 4 titles, those with 3 or 4 can submit 3; 1 or 2 longlisted titles allows 2 entries. Those without longlisted titles may only submit one. Self-published works are not eligible.
In addition to these, any previous winner or any author shortlisted in the previous five years gains automatic entry. Judges may also call in eight to twelve further books that they feel should be considered. Each judge reads every entry, usually around 140 books. (Foyles)
Below are the books longlisted for this year:
Did You Ever Have a Family - Bill Clegg, Jonathan Cape (US)
The stunning debut novel from bestselling author Bill Clegg is a magnificently powerful story about a circle of people who find solace in the least likely of places as they cope with a horrific tragedy.
The Green Road - Anne Enright, Jonathan Cape (Ireland)
Spanning thirty years and three continents, The Green Road tells the story of Rosaleen, matriarch of the Madigan family, and her four children.
A Brief History of Seven Killings - Marlon James, Oneworld Publications (Jamaica)
From the acclaimed author of The Book of Night Women comes a masterfuly written novel that explores the attempted assassination of Bob Marley in the late 1970s.
The Moor's Account - Laila Lalami, Periscope/Garnet Publishing (US)
In this stunning work of historical fiction, Laila Lalami brings us the imagined memoirs of the first black explorer of America - a Moroccan slave whose testimony was left out of the official record.
Satin Island - Tom McCarthy, Jonathan Cape (UK)
From the author of Remainder and C, a novel that promises to give us the first and last word on the world -- modern, postmodern, whatever world you think you are living in.
The Fishermen - Chigozie Obioma, ONE/ Pushkin Press (Nigeria)
In a Nigerian town in the mid 1990's, four brothers enounter a madman whose mystic prophecy of violence threatens the core of their close-knit family.
The Illuminations - Andrew O'Hagan, Faber & Faber (UK)
How much do we keep from the people we love? Why is the truth so often buried in secrets? Can we learn from the past or must we forget it? The Illuminations, Andrew O'Hagan's fifth work of fiction, is a powerful, nuances and deeply affecting novel about love and memory, about modern war and the complications of fact.
Lila - Marilynne Robinson, Virago (US)
Marilynne Robinson, one of the greatest novelists of our time, returns to the town of Gilead in an unforgettable story of a girlhood lived on the fringes of society in fear, awe, and wonder.
Sleeping on Jupiter - Anuradha Roy, MacLehose Press/ Quercus (India)
This is a stark and unflinching novel by a spellbinding storyteller, about religion, love, and violence in the modern world.
The Year of the Runaways - Sunjeev Sahota/ Picador (UK)
The Year of the Runaways tells of the bold dreams and daily struggles of an unlikely family thrown together by circumstance.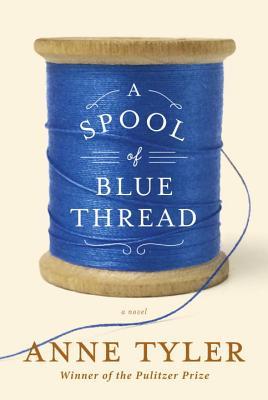 The Chimes - Anna Smaill, Sceptre (New Zealand)
The Chimes is set in a reimagined London, in a world where people cannot form new memories, and the written word has been forbidden and destroyed.
A Spool of Blue Thread - Anne Tyler, Chatto & Windus (US)
Brimming with the luminous insight, humor, and compassion that are Anne Tyler's hallmarks, this capacious novel takes us across three generations of the Whitshanks, their shared stories and long-held secrets, all the unguarded and richly lived moments that combine to define who and what they are as a family.
A Little Life - Hanya Yanagihara, Picador (US)
Brace yourself for the most astonishing, challenging, upsetting, and profoundly moving book in many a season. An epic about love and friendship in the twenty-first century that goes into some of the darkest places fiction has ever traveled and yet somehow improbably breaks through into the light.
Those are the books longlisted for this year! Although they're still pretty much from Commonwealth countries, I really like the selection. There seems to be an even mix between male and female authors as well. I myself have a review copy of
Sleeping on Jupiter
which I'm really enjoying so I may be rooting for that one.
Are you or have you read one of these books, all released this year? Do you have a favourite?