At the beginning of October I found out the people at 
Casper
wanted to know which books are the ones that keep me awake at night. Also, how beautifully fitting is the name Casper for a mattress-maker? Any tiny ghosts hiding under their beds? Anyway, it was the perfect question to be asked this time of year, so I've been thinking this whole month.
I wouldn't consider myself a scaredy cat because I love watching and reading thrillers (especially psychological ones) and actually slightly revel in the little chill running down my spine when something jumps out. So, check out my list of novels, short stories and even films below. If you read or watch even one of these on Halloween you'll have a great time.
Books & Short Stories
:
One of my favourite reads last year was
Nyctophobia
 by Christopher Fowler.
An original thriller from bestselling author Christopher Fowler that reinventing the haunted house story.
There are two things you need to know about haunted houses. One, there's never been an actual authenticated haunted house. Two, it's not the house that's haunted, but the person.  
Callie is a young architectural student who marries Mateo, a wine importer, and moves to a grand old house in Southern Spain. Hyperion House is flooded with light, it also has a mute gardener, a sinister housekeeper and a sealed, dark servants' quarters that nobody has the keys for. And although initially happy, and taking care of Mateo's daughter, Callie can't help being drawn to the dark empty rooms at the back of the house, and becomes convinced that someone is living in there. 
Uncovering the house's history, she discovers the shocking truth. As Callie's fear of the darkness returns, she comes to understand the true nature of evil.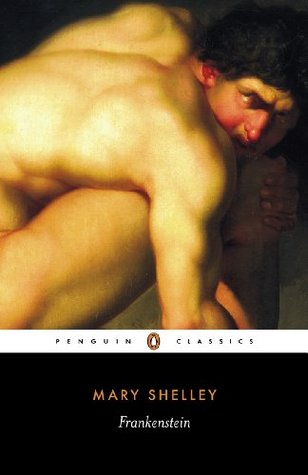 This book was utterly terrifying in a beautiful way. With stunning prose and fascinating story, I whole-heartedly recommend this one!
Up next is
Frankenstein: Or, the Modern Prometheus
 by the brilliant Mary Shelley.
Mary Shelley

 began writing 

Frankenstein

 when she was only eighteen. At once a Gothic thriller, a passionate romance, and a cautionary tale about the dangers of science, 

Frankenstein

 tells the story of committed science student Victor Frankenstein. Obsessed with discovering the cause of generation and life and bestowing animation upon lifeless matter, Frankenstein assembles a human being from stolen body parts but; upon bringing it to life, he recoils in horror at the creature's hideousness. Tormented by isolation and loneliness, the once-innocent creature turns to evil and unleashes a campaign of murderous revenge against his creator, Frankenstein.
Frankenstein
 is a kind of ur-horror book, even bringing in some sci-fi elements in the creation of the Creature. You can't not read this one!!
Here's a scary short story for you: 
The Lottery
 by Shirley Jackson.
Shirley Jackson's 

The Lottery

 is a memorable and terrifying masterpiece, fueled by a tension that creeps up on you slowly without any clear indication of why. This is just a townful of people, after all, choosing their numbers for the annual lottery. What's there to be scared of?
The Lottery
 was the first short story I ever read and Jackson's masterly build-up of suspense and the uncanny makes this a must-read for those wanting a quick and scary fix. Because what could be scary about something this mundane and simple as a lottery? If it's Jackson describing it, then everything!