Friday, Friday!
It's so incredibly hot I don't think I can physically cope. Not only is it ruining my hair, I also become slower than a sloth! Which is why I'm staying inside to read and blog! Onto the memes!
Book Blogger Hop
is hosted by Billy over at
Ramblings of a Coffee Addicted Writer
! This week's question was submitted by Elizabeth over at
Silver's Reviews
:
Do you like to read books with a team such as Christmas, Halloween etc. ?
I actually don't really know. I don't tend to pick books especially for themes. I read whatever takes my fancy around the holidays and if that involves the "right" thee than by all means. But for me it also depends on whether I feel that the book was written especially for the holiday, if you know what I mean. If a book was clearly written to come out around Christmas, then sometimes that turns me off the book.
Does the Bible count as a Christmas read? Not that I really tend to read the Bible in-depth over Christmas, but oh well.
Follow Friday
is hosted by
Alison Can Read
and
Parajunkee
and this week's question is:
What is your favourite TV series that you can watch over and over again on Netflix?
Aaah TV series, my favourite thing next to books and movies, otherwise known as my holy trinity. There are so many TV shows I love watching that for the sake of the post-length I'm not going to count my comedy series, like
Whose Line is it Anyway
,
A Bit of Fry & Laurie
, etc.
Shows I love are
Sherlock
,
Doctor Who
,
The Clone Wars
and
Pretty Little Liars
! Then there's
Supernatural
, I had a really good run with
Spartacus
as well (so sad it's over), I'm still working through
Buffy
but absolutely loving it,
Charmed
,
Friends
, ugh, waay too many!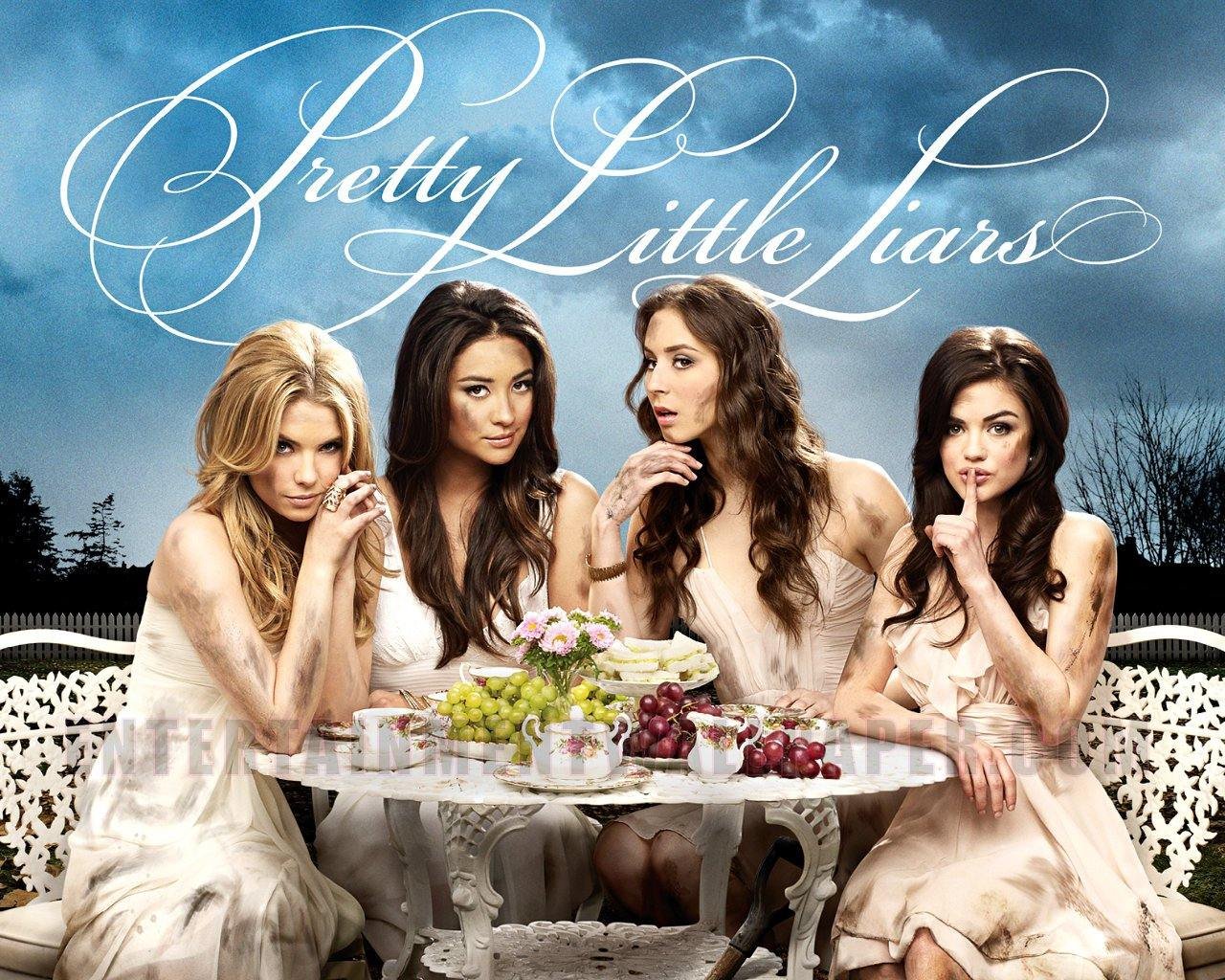 A show I'm planning on starting this weekend is Firefly, even though I know there isn't enough of it I also know I will fall in love with it!
Book Beginnings
and
Friday 56
are hosted by Gilion over at
Rose City Reader
and Freda at
Freda's Voice
respectively. This week I'm using
Splintered
by A.G. Howard, which saw Tracy over at
Cornerfolds
review and I knew then I wanted it, no, needed it! So I'm going to start this one
BB:
'I've been collecting bugs since I was ten; it's the only way I can stop their whispers. Sticking a pin through the gut of an insect shuts it up pretty quick.' p.1
Ooh, I wasn't expecting the potential gruesomeness of this book but I'm sort of loving it. There's a lot of interesting things about this beginning and I'm really intrigued!
F56
:
'"You can stay this size if you want to. I'll carry you in my pocket." p.56
Knowing that this series is set in Wonderland, I have a feeling I know what this sentence is about. I love the fact that I can already sense the snark that will be in this book!
So, that was it for me today! I'll be stopping by as many blogs as I can over the weekend!