I'm honoured to be part of the blog tour for the launch of
Moral Order: The Rise of Luca C. Mariner
by Phil Pauley, hosted by Authoright. This book sounds absolutely amazing and yesterday was its launch day!
Society has been ripped apart by environmental decay and the battle scars of progress. Solar storms, extreme weather, barbaric tribes and outcasts rule the planet. In the 22nd century, no one lasts in the Wilds for long.
Shielded from this world, teenager Luca C. Mariner lives a privileged existence in one of the last remaining Megacities. Yet his tranquil life is about to be shattered as Luca and his friends are thrown into the brutal reality of the Wilds when Earth is attacked by a merciless alien alliance. Luca, fragile humanoid Ceiba and feisty Asia-Mae are catapulted into a thrilling adventure of intergalactic and deep sea mystery. They must battle against time and use their strength of friendship to become leaders of a new resistance. But is it too late to restore moral order across the universe and ultimately save humanity from imminent collapse?
Doesn't that sound really interesting? I really like the sound of how Pauley uses contemporary themes such as the environmental crisis as a base for his book. He was also kind enough to allow me to post a QA, but first, some info about him.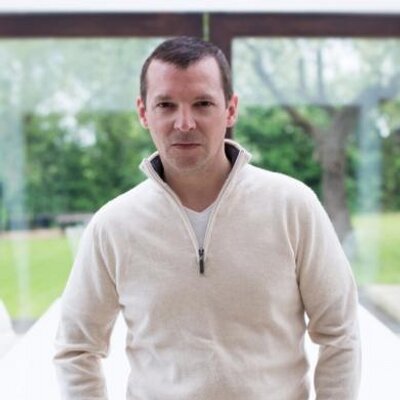 Phil is an internationally recognised conceptual designer and futurist. His innovative designs have been featured heavily on a number of high profile technology, lifestyle and popular science websites, blogs and news sites. Phil works developing innovative initiatives to tackle corporate, social and global issues.
Website
: http://www.philpauley.com
Twitter
: https://twitter.com/philpauley/
Authoright Twitter
: https://twitter.com/Authoright
-------
Why did you choose to write for the YA and Sci-Fi genre?
Most of my designs are near-futuristic which appeal directly to the younger age group so it was a natural audience and genre to select.
Are the names of your characters important/ meaningful in some way?
LUCA means "last universal common ancestor" which refers to the most recent organism from which all organisms now living on Earth descend. Most of my characters have names with a deeper meaning.
How much of an influence is your professional career on your writing?
My conceptual design (and digital learning work to a degree), especially my subsea habitat designs are also my passion from which the book has evolved.
What authors/books do you feel have influence your writing?
Jules Verne has always been a strong influence as is most recently, JK Rowling
What's your must-have snack to have on hand when you're writing?
I'll eat anything and everything, especially chocolate but I do like strong cups of tea!
Do you have any writing tips for budding authors?
Everything I do is rooted in a deep-seated passion for a subject. Find what inspires you!
What books do you enjoy reading? What are you reading now?
I like most books featured on Edge.org and I am currently reading The Proactionary Imperative: A Foundation for Transhumanism
What do you hope to achieve with Moral Order?
I hope to ignite a spark of enthusiasm about inspiring collective action towards caring for our planet...
What's next for Moral Order?
I'm preparing to complete the second book.
Do you prefer writing or designing?
Designing a concept with a pencil and blank sheet of paper is effortless and is something that has always come naturally for me. Creating a book series is a new skillset that I am still trying to come to terms with.
-------
I think that as a concept designer, Pauley's world building will be exceptional!
Check out the other dates of the launch tour to the left!
Moral Order: The Rise of Lucas C. Mariner by Phil Pauley

(published by Clink Street Publishing, RRP £8.99 paperback, RRP £2.99 ebook) is available 16th September 2014 at online retailers including amazon.co.ukand ordered from all good bookstores. For more information, please visit,www.moralorder.com .
Tomorrow's post will be

over at

Manic Readers, www.manicreaders.com!