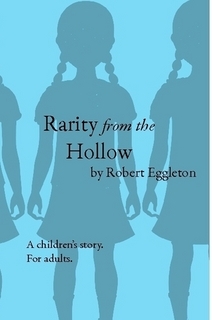 Rarity from the Hollow covers a whole range of subjects and genres, which is why I am extremely excited to share it with you guys today!

It

is SF/F cross-genre. It combines elements of fantasy, soft science fiction, everyday horrors, paranormal, a little romance, mystery, and adventure. The content addresses poverty, domestic violence, child maltreatment, local and intergalactic economics, mental health issues – including PTSD experienced by Veterans and medicinal use of marijuana for treatment of bipolar disorder – capitalism, and touches upon Christianity.
Lacy Dawn is a true daughter of

Appalachia

, and then some. She lives in a hollow with her worn-out mom, her Iraq War disabled dad, and her mutt Brownie, a dog who's very skilled at laying fiber optic cable. Lacy Dawn's android boyfriend, DotCom, has come to the hollow with a mission. His equipment includes infomercial videos of Earth's earliest proto-humans from millennia ago. DotCom has been sent by the Manager of the Mall on planet Shptiludrp: he must recruit Lacy Dawn to save the Universe in exchange for the designation of Earth as a planet which is eligible for continued existence within a universal economic structure that exploits underdeveloped planets for their mineral content. Lacy Dawn's magic enables her to save the universe, Earth, and, most importantly, her own family.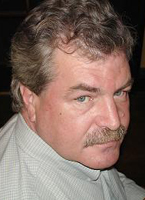 Find Rarity from the Hollow on: Amazon, Goodreads, Barnes & Nobles, Website
About Robert:
Robert Eggleton is best known for his investigative reports about children's programs. Today, he is a therapist at the Mental Health Center in Charleston, West Virginia.
Rarity from the Hollow
is his debut novel.Author proceeds are donated to a child abuse prevention program operated by Children's Home Society of West Virginia .
And now, especially for you, an excerpt from the first page of Rarity from the Hollow:
Inside her first clubhouse, Lacy Dawn glanced over fifth grade spelling words for tomorrow's quiz at school. She already knew all the words in the textbook and most others in any human language.
Nothing's more important than an education.
The clubhouse was a cardboard box in the front yard that her grandmother's new refrigerator had occupied until an hour before. Her father brought it home for her to play in.
The nicest thing he's ever done

.
Faith lay beside her with a hand over the words and split fingers to cheat as they were called off. She lived in the next house up the hollow. Every other Wednesday for the last two months, the supervised child psychologist came to their school, pulled her out of class, and evaluated suspected learning disabilities. Lacy Dawn underlined a word with a fingernail.
All she needs is a little motivation.
Before they had crawled in, Lacy Dawn tapped the upper corner of the box with a flashlight and proclaimed, "The place of all things possible -- especially you passing the fifth grade so we'll be together in the sixth."
Please concentrate, Faith. Try this one.
"Armadillo." "A, R, M, … A … D, I, L, D, O," Faith demonstrated her intellect.
"That's weak. This is a bonus word so you'll get extra points. Come on."
Lacy Dawn nodded and looked for a new word.
I'll trick her by going out of order – a word she can't turn into another punch line.
"Don't talk about it and the image will go away. Let's get back to studying," Lacy Dawn said.
My mommy don't like sex. It's just her job and she told me so.
So far it sounds pretty amazing, no? It's always fascinating seeing this complicated world from a child's perspective.