This is the third out of five spotlight posts for
Authors Large and Small
. They have been showing off some amazing books, covering a lot of different genres.
Louis Villalba's Stranger's Enigma
A successful neurologist's bizarre dreams guide him through a series of personal and professional reversals. Convinced that the protagonist of his dreams holds the secret of eternal youth and joy, he decides to study him and unveil the enigma.
Links: Amazon, Author's Website, Goodreads

Scott Spade's Black's Beach Parallax
A historical thriller set in the 1960s in San Diego. When Jack graduates from college he has no inkling of the strange events that will soon dominate his life. Fired from his job at Astro Dynamics, Jack turns to poker parlors to pay his bills. Jack's adventures span a curious spectrum of politics, life, love, and sex in the 1960s counterculture. Jack's close friend Gene takes a job with the mysterious organization Integrated Parallax Systems. When Gene and his boss, a shadowy figure known only as the Colonel, uncover top secret government programs, Jack's carefree life turns deadly.
Links: Goodreads, Facebook and Amazon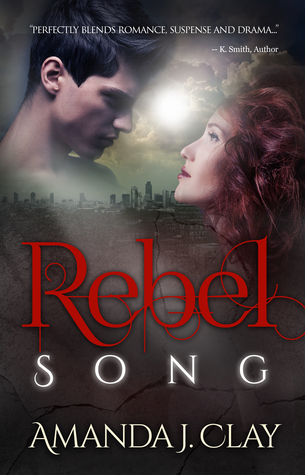 Amanda Clay's Rebel Song
The once prosperous European kingdom of Arelanda has been plagued with poverty and corruption since the failed rebellion tore it apart. Now, rebels stir again in the capital's underbelly, vowing to depose the monarchy and overturn the unjust government. Seventeen-year-old Rogan Elwood, son of a rebel leader executed for treason after the first rebellion, has borne a tainted legacy his entire life. As he is pulled deeper into conflict, Rogan must face his calling in the future of the rebel cause—waging his want for peace against his desire for vengeance.
Links: Author's Twitter, Goodreads and Amazon

Lynn Snyder's play collections
Couples in Crisis, Politics and Corruption, and Social Order Upended
Lynn intends her plays to be just as enjoyable when read on paper as when seen live in the theater, to make her works accessible to those who don't live near or can't afford live plays. She writes with a gentle, life-affirming sarcasm, exploring human behavior, rules, customs and manners. And she enjoys conversing about and reading from her work.
Links
:
Couples in Crisis
,
Social Order Upended
,
Politics and Corruption
I'm loving that
Authors Large and Small
also have playwrights in their selection. It's good when publishers have such a variety in their works.