Follow Friday and 'Gone Girl' by Gillian Flynn
It's Friday, I've survived my first, and only, exam and I've pretty much finished my dissertation so yaay for me! I'm flying to a family reunion this weekend, which will be fine, and then I'm spending the week after in London for some family time, quiet work time, and a visit to the Arthur C. Clarke awards! But, today is Friday which means memes!
Follow Friday
is hosted by
Alison Can Read
and
Parajunkee
. This week's question was suggested by
Take Me Away...
:
How do you cure a book hangover/blogging slump/reading slump?
I hate having any of those three. Ever since I've started blogging, I have at times felt the pressure to keep reading and to jump straight into the next book. Because my reading is usually very decided by "what I feel like", this can read to me feeling a bit done with it all. However, I love reading too much to ever really give up on it, so eventually, even if I hit a slump, I will always magically get over it.
Book Blogger Hop
is hosted by Billy at
Ramblings of a Coffee Addicted Writer
. This week's question was suggested by Elizabeth over at
Silver's Reviews
:
Do you belong to an online book club?
Does
The Classics Club
count? I made a list of
a 100 Classics
I want to read for it and we all read our books and visit each others' reviews etc. but we don't really read books together. I would love to be part of a book club but I'm also very aware that together with university and blogging, I have enough reading on my plate for now.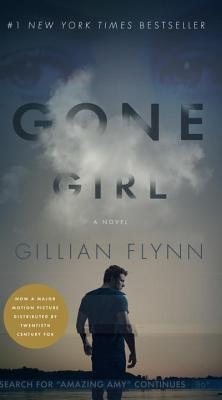 I am terribly late with getting on the hype for this book and have already seen the film, so many twists and turns won't be surprises to me. But I recently read the author's
Sharp Objects
and loved it, so I am looking forward to getting into this one now. I'm talking about
Gone Girl
by Gillian Flynn of course!
On a warm summer morning in North Carthage, Missouri, it is Nick and Amy Dunne's fifth wedding anniversary. Presents are being wrapped and reservations are being made when Nick's clever and beautiful wife disappears from their rented McMansion on the Mississippi River. Husband-of-the-Year Nick isn't doing himself any favors with cringe-worthy daydreams about the slope and shape of his wife's head, but passages from Amy's diary reveal the alpha-girl perfectionist could have put anyone dangerously on edge. Under mounting pressure from the police and the media--as well as Amy's fiercely doting parents--the town golden boy parades an endless series of lies, deceits, and inappropriate behavior. Nick is oddly evasive, and he's definitely bitter--but is he really a killer?
As the cops close in, every couple in town is soon wondering how well they know the one that they love. With his twin sister, Margo, at his side, Nick stands by his innocence. Trouble is, if Nick didn't do it, where is that beautiful wife? And what was in that silvery gift box hidden in the back of her bedroom closet?
Book Beginnings
and
Friday 56
are hosted, respectively, Gilion over at
Rose City Reader
and Freda over at
Freda's Voice
.
BB
:
'Nick Dunne: The Day OfWhen I think of my wife, I always think of her head. The shape of it, to begin with. The very first time I saw her, it was the back of her head I saw, and there was something lovely about it, the angles of it. Like a shiny, hard corn kernel or a riverbed fossil. She had what the Victorians would call a finely shaped head. You could imagine the skull quite easily.' p.1
I like this beginning because you immediately get the idea that something is already different about their relationship and the way they see each other.
F56
:
'Then maybe we'll have sex again. And a late-night burger. And more Scotch. Voila: happiest couple on the block! And they say marriage is such hard work.' p.56
Sex, burgers and alcohol sounds like a great marriage solver.... I love Flynn's sarcastic tone about marriage and the way people put on a facade to the outside. I am going to like this book, I can tell.
So, that's my Friday post! How do you guys deal with a reading-slump? And any only book clubs I need to get in to?