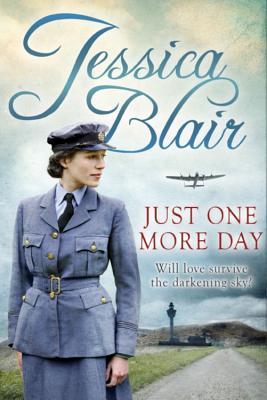 I was offered this book for review by Piatkus Books in exchange for an honest review. I was interested in reading this book because I though the context was absolutely fascinating.
When Britain declares war on Germany in 1939, Carolyn Maddison is still a schoolgirl. Her elder brother Alastair wastes no time in joining the RAF as a flying officer, and Carolyn decides that when she is eighteen she will follow him into the service by joining the Women's Auxiliary Air Force.
While reporting to the Air Ministry in London she meets a good-looking, charismatic pilot, Charlie Wade, currently employed in propaganda work. He believes that with her calm demeanor and resilience, Carolyn should work as an Intelligence officer, and suggests she serve on an active bombing station. At her side throughout the courses and postings that follow is Lucy Gaston, naturally quick-witted and sparky, a perfect foil for her friend.
The young WAAFs both obtain prestigious postings in 5 Group Bomber Command, where they perform the vital tasks of briefing and debriefing aircrew returning from operations over Germany. Lucy, an incorrigible optimist, falls head over heels for a member of a Lancaster bomber crew while Carolyn resists her feelings for its dashing pilot. She decides it's not worth the risk of loving a man in wartime. . . only to wonder if she has done the right thing when a new WAAF on the station sets her cap at him.
For Lucy and Carolyn, life on a WWII bombing station brings drama, heartbreak and suspense in this touching love story.
The main thing I enjoyed about this novel was its main character's potential. Carolyn is quite headstrong and very convinced about what she wants. Although she's not too proud to ask for advice she is very determined to make it in her own way, and this determination is one of the most important things that (female) characters need nowadays. The World Wars are a time which seem to come with very strict stereotypes. The men are out fighting while the women are at home, writing letters and despairing. What I loved about
Just One More Day
was that Jessica Blair took these stereotypes and turns them upside down. In 2013 it was revealed that 'Jessica Blair' is actually
90 year-old WWII veteran
Bill Spence
, who has been a full-time writer since 1977, writing almost seventy books under various pseudonyms. Not only is it amazing to see Spence stepping into the limelight, but for me it also added something extra to the portrayals of the characters, since clearly he had hands-on experience in this time.
However, there
were a few things in the book which put me off a bit while reading, such as the love-at-first-sight-trope. I understand that this is a romance novel and that therefore romance is a must. I have nothing against romance and very much enjoy it if it is well-developed. Love at first sight, however, in a time as chaotic and terrifying as the Blitz doesn't necessarily strike me as the best angle for a romance. Alongside this, I felt that some of Carolyn's potential was wasted on her chasing after romance rather than helping the war effort etc. Although the awkward timing is something that is discussed, I would have wished for something else. This wasn't helped by the fact that some of the dialogue fell flat for me and didn't strike me as realistic. Of course I'm not a young woman in the 1940s, but there are certain things which simply wouldn't happen or be said the way they were in Just One More Day.
One of the things that struck me was the way in which Blair/Spence managed to describe something as hectic and stressful as a bombing station in a way that made the reader feel like they understood what was happening. However, on the other hand the book also lacked suspense because of the almost "tame" descriptions of the violence. At times, I feel that Blair/Spence could have gone into a lot more depth about his experiences and the experiences of others during WWII. However, Blair/Spence's writing style was very descriptive and fun and easy to read. The story flowed well, almost too well at times, and the family scenes towards the beginning of the book were some of my favourites because Blair/Spence really managed to capture some of the affection of the family circle.
I give this book...
3 Universes!
I enjoyed reading
Just One More Day
, despite the fact that it was not entirely to my taste. The main characters are fun and have a lot of potential. Overall, this is a fun book to spend some time with without getting too deeply into anything. I recommend it to fans of romance and light war literature. If you're looking for an in-depth war account,
Just One More Day
is not for you.