Friday Memes and 'Foxlowe' by Eleanor Wasserberg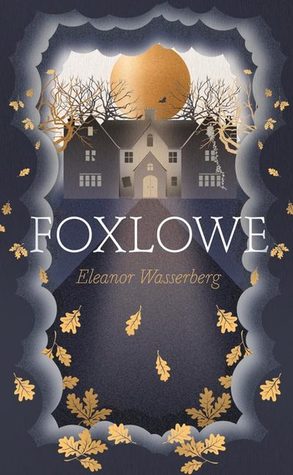 It's Friday which means it's time for some fun memes again. Today I'm sharing a book I'm starting today which came out yesterday. I hate being behind on publication dates but I was incredibly busy in May so I couldn't read ahead the way I usually do. But I've got a fun read for you:
Foxlowe
by Eleanor Wasserberg.
A chilling, compulsive debut about group mentality, superstition and betrayal – and a utopian commune gone badly wrong
We were the Family, and Foxlowe was our home.
There was me – my name is Green – and my little sister, Blue. There was October, who we called Toby, and Ellensia, Dylan, Liberty, Pet and Egg. There was Richard, of course, who was one of the Founders. And there was Freya.
We were the Family, but we weren't just an ordinary family. We were a new, better kind of family.
We didn't need to go to school, because we had a new, better kind of education. We shared everything. We were close to the ancient way of living and the ancient landscape. We knew the moors, and the standing stones. We celebrated the solstice in the correct way, with honey and fruit and garlands of fresh flowers. We knew the Bad and we knew how to keep it away.
And we had Foxlowe, our home. Where we were free.
There really was no reason for anyone to want to leave.
Book Beginnings
and
Friday 56
are hosted by Gilion over at
Rose City Reader
and Freda over at
Freda's Voice
. Hop over to join in on the meme fun!
Book Beginning
:
'Prologue
At Foxlowe everyone had two names. One is a secret, meant to be lost. For most, it worked like this: first they had the one they came to Foxlowe with peeled away like sunburnt skin. Then a new name, for a new life.' 1%
I like Prologues, they're always very mysterious and interesting. Also, it makes Foxlowe sound like a fascinating place and I really want to know more about it. It's the perfect beginning, in that sense.
F56
:
'We crept around the door. I knew it was serious, but still I loved the game of it, everyone straining to keep quiet, moving slow and awkward now, trying to stop the floor from creaking.' 56%
I have no idea what's happening at this point in the narrative but I love sneaking around in houses. In my old house I knew exactly which steps not to walk on because I knew they creaked, etc.
So, does
Foxlowe
sound like your kind of read?