Follow Friday is hosted by Alison Can Read!

Activity!!! Take a picture or describe where you love to read the most...
I absolutely love reading outside. The best thing to do is read outside, in the garden, with a nice view in case you accidentally look up from your book, and have the sun in your back. So yeah, that is where I like to read. It's a bit public though, I always feel like people could be looking at me reading, which freaks me out. That's why I often read in my room, on my bed. Another good thing about that is that I can grab books immediately and don't have to walk upstairs to get it.
This week I chose 'The English Novel: An introduction' by Tery Eagleton. I know, not a very catchy read, but I want to read English at uni, so I'm preparing myself.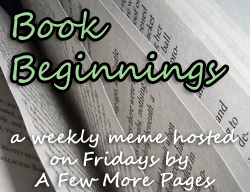 Because the first sentence is boring, I will use one form the introduction. Book Beginning:
'The novel is the mythology of a civilization fascinated by its own everyday existence. It is neither behind or ahead of time, but abreast of them. It reflects them without morbid nostalgia or delusory hope.'
How smart does that sound?
'A classical education was also a moral one, fit for building character ad producing the administrators of empire. These men had studied the classics at school and university, and thus were deemed well-equipped for, say, bloodily suppressing those in India or the Caribbean who posed a threat to British imperial interest. Classics made a man out of you, whereas the novel had a distressing knack of turning men into old women. '
Hm, apparently I am an man now. Thanks Eagleton.
What happened the last couple of weeks:
Don't hesitate to leave your link below, I'll visit!